Over time, both male and female patients' testosterone levels return to normal following therapy. As a result, they experience a range of benefits including greater energy, increased sexual libido, and improved body composition.
In this article, we'll discuss the various aspects of TRT, who might benefit from it, and address some common questions and concerns that testosterone-deficient patients often have.
What Role Does Testosterone Play in the Human Body?
Testosterone plays a vital role in the overall health of both men and women. It is produced by the following organs:
Male testes.
Female ovaries.
Adrenal glands (above the kidneys).
Fat cells (in women).
Testosterone fulfills different biological functions for men and women.
Testosterone for Men's Health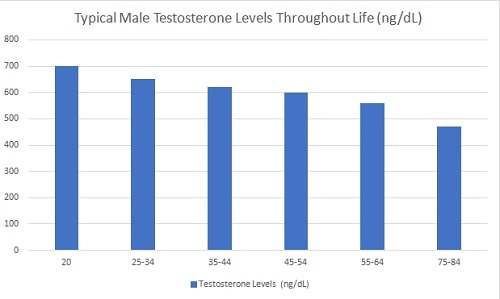 As the primary male sex hormone, testosterone is critical for men's reproductive and overall health. Without adequate circulating levels of "free" testosterone (not to be confused with total testosterone levels), a number of distressing symptoms can emerge. As the chart indicates, male testosterone levels tend to gradually decline with age due to a number of lifestyle factors. As a result, general health can suffer.
Testosterone performs the following activities for men in vivo:
Regulates sexual libido.
Spurs red blood cell production.
Triggers sperm growth.
Increases muscle mass.
Distributes fat evenly (body composition).
Stabilizes mood.
Symptoms of Low Testosterone in Men
Considering the important work that testosterone performs as described above, it's no wonder that a testosterone deficiency can trigger several symptoms that can significantly lower the quality of life for affected men.
The most common symptoms of low testosterone in men are:
Loss of interest in sex.
Erectile dysfunction.
Reduced muscle and bone mass.
Mood disorders (e., depression).
Chronic fatigue.
Obesity.
Testosterone for Women's Health
Testosterone is not only important for men. Although women typically have 10-12 times less circulating testosterone than men, the hormone nonetheless performs important biological work in women's bodies as well as in men's. In women, testosterone fulfills the following functions: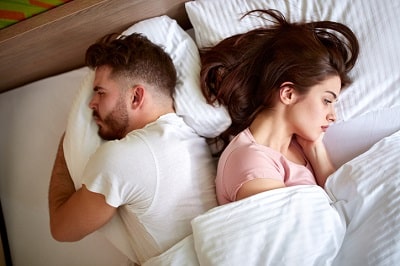 Reproductive tissue growth and repair.
Maintenance of bone mass.
Improvement in sex drive.
Promotion of menstrual health.
Breast tissue health.
Symptoms of Low Testosterone in Women
Given the critical role that testosterone plays in women's health, inadequate levels leading to a diagnosable deficiency of the hormone may cause a host of symptoms including:
Low sex drive.
Infertility.
Vaginal dryness.
Irregular menstrual cycles.
Osteoporosis (weakened bones).
Fortunately, for both men and women, testosterone replacement therapy – when properly administered – can safely return testosterone levels to normal and eliminate the symptoms associated with sub-optimal blood concentrations.
What Is Testosterone Replacement Therapy (TRT)?
Testosterone replacement therapy (TRT) is the ideal clinical intervention to return testosterone to healthy ranges for patients who have deficiencies. The testosterone used in therapy is typically produced using soybeans or other plant materials that are processed in laboratories to become testosterone. Testosterone supplements are termed either "synthetic" or "bioidentical." Both types are produced in lab settings, with the distinction being in their respective chemical compositions.
"Synthetic" testosterone closely resembles the naturally-occurring testosterone found in the human body, while "bioidentical" testosterone matches the chemical structure of naturally-occurring testosterone exactly.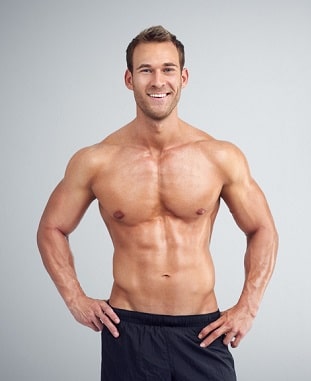 Both synthetic and bioidentical testosterone work to safely restore testosterone levels in patients who have deficiencies, although some patients prefer bioidentical testosterone on the belief that it is more "natural."
How Does Testosterone Replacement Therapy Work?
The steps of TRT can be broken down accordingly:
The patient with a suspected deficiency visits the clinic to consult with his or her medical provider. They discuss any symptoms that may be related to a testosterone deficiency. If a deficiency is indeed suspected, the provider will then order a blood test to determine current testosterone levels as well as to screen for other potential underlying conditions.
The patient receives his or her results and discusses them with the provider. If the blood tests indicate a deficiency and no contraindications exist to preclude therapy, then the provider may green-light TRT for the patient.
Together, the patient and provider devise a therapy protocol that typically lasts 3-9 months – sometimes longer. The standard protocol calls for regular testosterone injections every 2 weeks, although some deviation is expected depending on individual circumstances and the delivery method (more on testosterone replacement methods below).
Most patients begin to see results from TRT in 3 weeks (for sexual interest) with the full benefits becoming apparent after several months.
Throughout therapy and at its conclusion, the provider periodically measures the patient's testosterone levels to ensure the efficacy of the therapy.
Who Is Eligible to Receive Testosterone Replacement Therapy?
TRT is largely safe for most adult patients who have diagnosed deficiencies. However, there are certain conditions that preclude therapy. They are:
Active prostate cancer (men).
Elevated calcium levels in the blood.
Diabetes.
High cholesterol.
Active breast cancer.
Untreated sleep apnea.
Some of these conditions may not necessarily contraindicate TRT if they are well-treated and controlled. However, responsible TRT providers will carefully consider any risk factors to determine an individual patient's suitability to receive therapy. In the United States, it is illegal for patients without a diagnosed deficiency (as determined through blood work) to receive testosterone.
Which Doctor Near Me Can Prescribe Testosterone Replacement Therapy?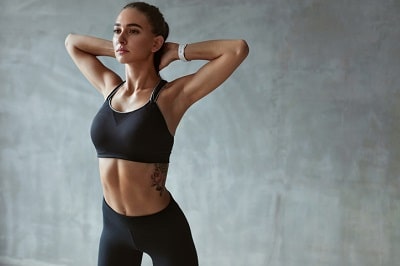 Any doctor with a medical license is authorized to prescribe testosterone to patients, but ideally the therapy should be performed by an experienced endocrinologist (a doctor who specializes in hormonal care).
HGH Therapy Clinic is a leading provider of testosterone replacement therapy, having safely restored testosterone levels in thousands of patients who have deficiencies. The family of clinics has locations in cities throughout the United States.
Types of Testosterone Replacement Therapy
Patients diagnosed with low testosterone have several options for restoring their hormonal health. Each method has its benefits and drawbacks, as we will explore below.
Testosterone Patches
Androderm is the best-known testosterone patch, although there are several on the market that have demonstrated efficacy in elevating testosterone levels. Testosterone patches may cause skin irritation or allergic reactions in some patients. Also, patients must take care to prevent contact with these products by children or women (especially those who are pregnant or may become pregnant) in order to prevent adverse health effects.
Testosterone Gels
Gels, like patches, are applied topically to the skin where the testosterone is absorbed. Most are designed to be administered on the upper arm or shoulder. Examples of commonly used testosterone gels include Vogelxo, AndroGel, and Testim.
Patients using gels should refrain from showering or bathing for several hours after application. Also, testosterone gels can cause skin issues in some patients. Individuals (i.e., family members) not prescribed testosterone should take care to avoid contact with these products due to potential negative reactions.
Testosterone Injections (Intramuscular)
Testosterone injections are considered by medical experts to be the gold standard in TRT because the testosterone is introduced directly into the muscle tissue where it then travels into the bloodstream to begin its work immediately. Injections are the most direct and effective method for elevating testosterone levels. For this reason, it is widely preferred for correcting deficiencies. Injections are also the most affordable option that patients have.
Injectable testosterone may not be suitable for some patients who have a phobia of needles. Nonetheless, if you hope to maximize the benefits of TRT at the lowest possible cost, testosterone injections represent the ideal treatment modality.
The Best Low T Treatments of 2020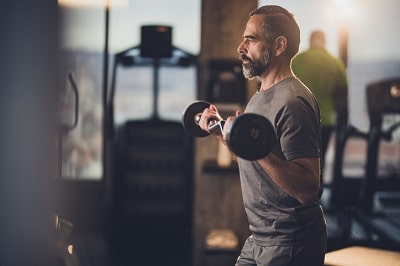 Testosterone injections are consistently shown to be the most effective method of safely elevating circulating free testosterone. HGH Therapy Clinic performs the most cost-effective TRT on the American market, helping thousands of patients each year safely restore their testosterone to optimal levels.
Are There Any Side Effects Associated With TRT?
There are some side effects associated with TRT that patients should be aware of. Many of these can be avoided with careful dosage titration (as indicated by the provider), but they may be unavoidable in some cases. The most common side effects of TRT include:
Shrinking testicles.
Acne (oily skin).
Lowered sperm counts (sometimes leading to infertility).
Increased incidence of blood clots (a risk factor for heart attack and/or stroke).
Because of these risks, seeking the guidance of a professional TRT provider is essential. Your doctor will continuously monitor your health throughout therapy to look for any emerging side effects and treat them before they become larger issues.
How Much Does Testosterone Replacement Therapy Cost?
TRT is more affordable than many patients realize. The cost has been driven down in recent decades as the therapy has become more popular and accessible to wider portions of the population. In 2020, most US patients on a middle-class budget can afford TRT. The costs associated with therapy are broken down in the chart below.
Average TRT Cost for US Patients
Initial doctor consultation + Lab Work
$500
Average monthly testosterone cost (x 6 months average therapy length)
$30-$120 (depending on dose and delivery method)
Total TRT Cost
$1,200
How Can I Begin Testosterone Replacement Therapy?
The first step to beginning a TRT regimen is to book an appointment with a provider. Your doctor will then go over your symptoms, assess your medical history, order relevant bloodwork and, if necessary, begin to plan your individualized therapeutic protocol.
Booking an appointment with a licensed provider is straightforward and easy. Your provider will expertly guide you through the rest of the process.
What Results Can I Expect to See Following Therapy?
As we mentioned earlier, most patients begin to see results in as little as 3 weeks, with the full benefits becoming apparent after approximately 6 months or longer in some instances. In the chart below, we'll break down the timeframe in which patients can expect to experience the respective benefits of TRT.
Timeframe for Patients to Experience Benefits of TRT
TRT Health Benefit
Timeframe Following Beginning of Therapy
Improved sexual libido
3 weeks
Improved/harder erections
6+ months
Improved mental health (lifted depression)
3-6 weeks
Improved erythropoiesis (red blood cell production)
3 months
Improved glycemic control (blood sugar processing)
3-12 months
Improved body composition (greater lean muscle mass + fat loss)
3-4 months
It's important to remember that each patient begins therapy at a different "baseline" and responds uniquely. Therefore, some positive outcomes may take longer to become apparent than others. The timelines described above are general guidelines.
The Bottom Line on Testosterone Replacement Therapy
More than ever, TRT is safe, effective, affordable, and accessible to most American patients. Following the successful conclusion of therapy, the vast majority of men and women with diagnosed testosterone deficiencies report marked improvements in quality of life, with specific relief related to the various symptoms of low testosterone that we discussed earlier.
Contact HGH Therapy Clinic today to get started on your journey to recover your hormonal well-being. It may be the most important step you've ever taken to reclaim control over your health.