Testosterone replacement therapy (TRT) is a revolutionary anti-aging treatment that — thanks to advances in the relevant healthcare technology and increased public awareness of the importance of preventing age-related illness — is now more accessible than ever before for middle-income Americans. Contrary to popular belief, maintaining optimal testosterone levels are critical for both men and women and they age. Individuals of either sex with testosterone deficiencies can benefit from TRT.
Here is everything you should know about the negative health effects of testosterone deficiency, and what transformative changes patients who receive TRT can expect after therapy.
The Negative Health Effects of Testosterone Deficiency in Men

Testosterone deficiency is most commonly associated with its effects on men – and rightfully so since testosterone is the main male sex hormone. Over time, testosterone levels decline in the male body after peaking in a man's late teens or early 20s. Although the symptoms of testosterone deficiency generally do not develop until later in life, it's not uncommon for a 30-year-old American male to test low for testosterone. Even worse, public health groups in the US have warned for years of a full-scale, population-level generational decline in testosterone – independent of age:
"The interesting thing we discovered was that, on average, when we measured the testosterone in the blood of a 60-year-old in 1989 it was higher than that in a different 60-year-old measured in 1995."
-Thomas Travison, Ph.D., New England Research Institutes
That means that, if you are an average American man, you likely have less circulating testosterone than your father had at your age. Your father, in turn, likely had less testosterone when he was your current age than your grandfather did at the same stage of life. Public health experts have called this nationwide drop in testosterone across all ages an "epidemic" because of the concerning rise in chronic illness that is associated with testosterone deficiency:
"If we look at data for men from a population level, it has become evident over time that chronic disease is on the rise in older males."
Testosterone deficiency causes a wide range of symptoms in affected men that includes:
Low energy/chronic fatigue.
Lack of interest in activities that you previously enjoyed.
Loss of sexual function/libido. Erectile dysfunction (ED) is a major red flag for men that something is wrong with your hormonal picture.
As men move into midlife and beyond, ED rates increase significantly due to a combination of factors, most notably lower testosterone levels.
Weakening bones. Men with testosterone deficiency are more likely to develop osteoporosis earlier in the aging process than men with adequate amounts of testosterone. Changes to circulating testosterone levels are directly linked to bone density in men. Testosterone replacement therapy (TRT), as we will explore later on, facilitates greater bone density in the men who receive it.
Loss of muscle mass. "Sarcopenia" is the medical term for age-related decline in muscle mass. Men with testosterone deficiencies experience quicker rates of sarcopenia that can impair quality of life and create a greater risk of debilitating injury.
Lower semen volume.
Hair loss.
Emerging mental health issues like mood disorders, depression, anxiety, etc.
The Negative Health Effects of Low Testosterone in Women
Low testosterone counts do not only impact men – but they can also cause significant disturbances to women's quality of life if left untreated. In women's bodies, in the absence of male testes, the kidneys and adrenal glands produce and secrete testosterone. Like men, women have androgen receptors (male sex hormones), located in every major organ, that interact with testosterone to maintain health in various ways.
So, testosterone is critical for both men's and women's health. However, the difference between men and women regarding testosterone is in the blood concentration: on average, women have only 5-10% of the circulating testosterone levels that men have. Young, healthy women generally produce 100-400 mcg (micrograms) of testosterone daily. That figure is 3-4 times higher than the average production of estrogen, meaning that women normally produce much more testosterone on a daily basis than estrogen. Over time, in a fashion similar to dropping testosterone counts in men, women can experience age-related declines in their T levels.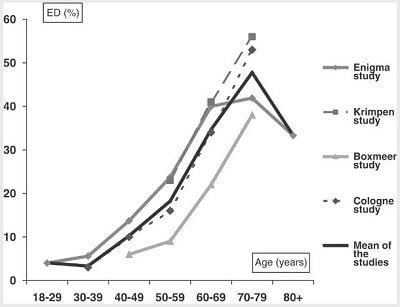 Experts in female hormonal medicine estimate that, by age 40, the average US woman has less than half the amount of testosterone that she had in her late teens/early 20s. Despite having much lower levels of testosterone, the hormone is nonetheless very important to women's health. Testosterone deficiency in women has the following negative health effects:
Low sex drive (low libido)
Vaginal dryness
Chronic fatigue
Mental health disorders like anxiety, depression, etc.
Dry, thin skin
Thinning hair
Impaired red blood cell production
Loss of muscle mass
Irregular period (menstrual cycle)
Unwanted weight gain
The Benefits of Testosterone Replacement Therapy (TRT) for Men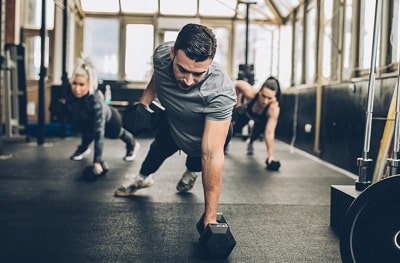 If you are concerned about your hormone health, specifically your T count, the first step that you should take is to contact an experienced endocrinologist who specializes in hormonal healthcare. If your doctor suspects that you have a testosterone deficiency, he will order a blood test that can show the levels of "total testosterone" and "free testosterone," both important markers to screen for in terms of making an accurate diagnosis and developing an optimal treatment plan.
Your blood test results will contain values similar to the sample above. Your doctor will help interpret your results, so don't worry if the figures are confusing.
If your levels of testosterone fall below certain thresholds that qualify for a clinical diagnosis of testosterone deficiency, the next step is to begin testosterone replacement therapy (TRT).
The benefits of TRT for men include:
Improved metabolic health including insulin sensitivity (important for controlling blood sugar spikes and the onset of diabetes)
Greater energy levels
Increased cardiovascular endurance (via optimized red blood cell production)
Renewed sex drive (libido)
Reduced diagnoses of anxiety or depression
More optimistic outlook
Fortified bone density
Increased muscle mass
Fat loss
Harder, fuller erections
The Benefits of Testosterone Replacement Therapy (TRT) for Women
Women with low testosterone counts benefit substantially – mentally, emotionally, and physically – from TRT. Hormone therapy of this type is particularly common among menopausal and postmenopausal women who experience a drop in testosterone along with other hormonal disruptions during this transition period.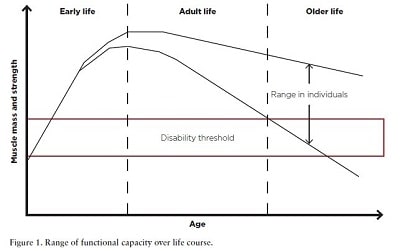 The benefits of TRT for women include:
Reduction in triglyceride and low-density lipoprotein (LDL cholesterol) counts – important for preventing cardiovascular disease and keeping the heart pumping efficiently through unobstructed blood vessels.
Improved/restored sexual libido.
A greater sense of well-being
Loss of unwanted body fat.
Stronger bones.
Added lean muscle mass.
Boosted energy levels.
In summary, the women with low testosterone levels who receive TRT feel and look decades younger. The transformation is often, in the words of many women who undergo the process, revolutionary.
Frequently Asked Questions (FAQs) About TRT
Below is a sampling of the most common questions that patients have regarding TRT and their answers.
How long does it take to feel the effects of testosterone therapy?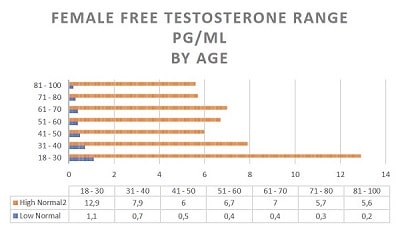 The benefits of TRT begin to become noticeable – initially in the form of greater energy and improved mood – in as little as one month. Over time, the benefits accrue so that the maximum gains from therapy typically begin to manifest within 6 months to one year of beginning treatment.
Generally, the improvements in mood and cognition are the first to appear, followed by optimized metabolism including lowered levels of harmful lipids in the blood, then body re-composition (increased muscle mass and decreased fat, especially around the abdomen). The last effects that become apparent usually drop in systemic inflammation (critical for preventing chronic disease) and greater bone density.
What happens when you stop taking testosterone injections?
When you supplement your body with exogenous testosterone over an extended period of months or years, you can gradually begin to lose the capacity to produce testosterone endogenously. If, for a personal or medical reason, a patient must discontinue testosterone therapy, the ideal method is a slow taper so that the body can recover its ability to naturally produce testosterone.
Men who discontinue TRT abruptly, without a taper and without the supervision of a medical doctor, may experience the following symptoms:
Fatigue
Loss of appetite
Sleep problems
Depression
Irritability
Decreased libido
How long does it take for natural testosterone to come back after TRT?
Natural, or endogenous, testosterone production generally requires 6-18 months following the conclusion of therapy to return to baseline. This is certainly an important concern for the men and women who receive therapy to weigh carefully before beginning a program.
With that caveat aside, it's important to remember that maintaining testosterone through therapy is generally simple and affordable for most budgets, so unless you have an acute medical or personal reason for quitting TRT, there is no rule that says you can't continue receiving therapy indefinitely to maintain healthy T levels.
How do you feel after taking testosterone?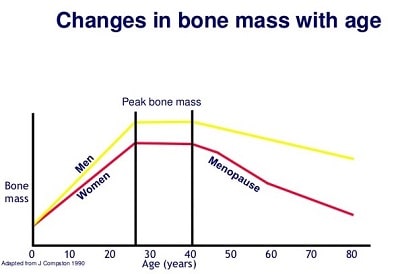 The men and women who receive TRT report an array of benefits in terms of how they feel that include:
Streamlined, more confident decision-making. TRT patients report feeling more confident in the process of determining the right course of action in any given situation.
Less self-doubt and improved self-image. In addition to being products of personality, poor self-esteem and negative self-talk are also features of low testosterone, especially among men. TRT helps correct this issue.
Improved, more optimistic outlook on life. One of the most commonly reported benefits of TRT is the boost that it gives to mood and general outlook on the future. The men and women with deficiencies who receive therapy with testosterone have a sunnier disposition and greater hope for a brighter future.
Boundless energy. Next to a greater sense of optimism and hope, TRT patients most often report skyrocketing energy levels. The men and women who used to get tired in the middle of the day and had to fight to keep their motivation and energy levels up to conquer the tasks at hand experience substantial boosts in their energy levels following therapy.
How to Enhance the Benefits of Testosterone Replacement Therapy (TRT)
As a TRT patient, your journey to improved hormonal health doesn't start and end with therapy. You have several tools at hand to maximize the benefits of TRT while simultaneously minimizing the risk of adverse side effects. Here are the top strategies that you can use to get the most out of therapy for sustained benefits.
Safety Warning: Avoid Fake or Substandard Testosterone Supplies from Third World Manufacturers
The World Health Organization has reported that as many as 10% of all medical supplies from the Third World are either ineffective or dangerously spiked with added chemicals, fillers, or drugs not on the label.