The older you get, the lower your growth hormone levels become. Although you may think you are done growing and do not need this hormone anymore, you are sadly mistaken. We cannot stress enough the HGH benefits for anti-aging effects in the body. No, HGH is not the fountain of youth or magical elixir that will keep you looking young forever. What HGH will do is provide the body with what it needs to that it continues to function at its best.
How does HGH work for anti-aging in adults?
HGH ensures that you continue to produce enough new cells each day to replace those that die off. These cells will ensure that your internal organs do not shrink and decrease function. Just think about all the parts of your body that need cells. Pretty much your entire body, right? We are just scratching the surface of the many benefits of HGH for anti-aging.
HGH Anti-Aging Benefits for the Skin and Hair
Speaking of scratching the surface, run a fingernail up the surface of your arm. Do you see that white line? Those are dead skin cells that require replacing. Here is where you will notice some of the most significant benefits of HGH anti-aging before and after treatment.
Your skin covers and protects your blood vessels, muscles, bones, and organs from damage. The many skin layers also include a supply of elastin and collagen. These two substances help keep your skin plump, thick, and supple. Without enough elastin and collagen, your skin layers will become thinner and drier. You will notice wrinkles, age spots, cellulite, and sagging.
The HGH benefits for anti-aging of the skin help to thicken, tighten, and firm the skin. The visual appearance of sagging and wrinkles will decline. In fact, you will likely look years younger – reversing the effects of growth hormone deficiency.
As you age, your hair strands become thinner, fall out faster, and you may even notice some bald patches. The same cellular action is needed to thicken and protect the hair strands. When you use
growth hormone for anti-aging in response to an HGH deficiency, you will also increase the supply of pigment cells that can help reverse the graying effect. Some people notice a return of their natural hair color after six months of treatment.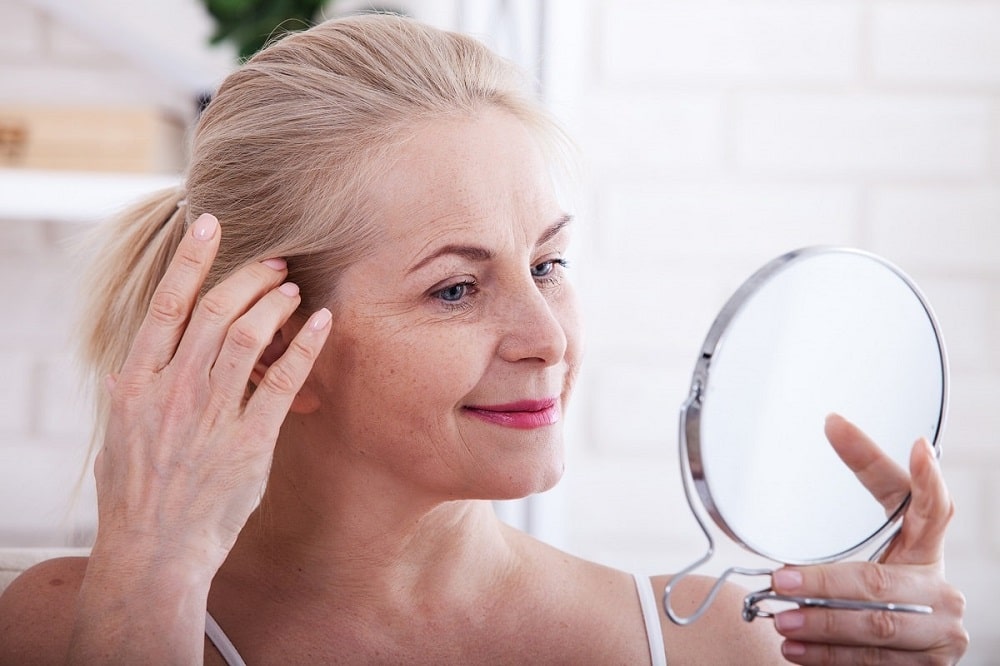 HGH Anti-Aging Benefits for the Body
Before we change the subject away from cellular regeneration, let us touch on how an increased supply of new cells will strengthen your muscles and bones. You will see improved muscle mass and tone. Most of all, as your bones get stronger, you will decrease the risk of osteoporosis and fractures as you age. Using human growth hormone for anti-aging in this way can help you maintain an active lifestyle no matter how old you get.
Other HGH benefits for anti-aging impact your metabolism. Many people complain about mid-life weight gain. That increase in belly fat can lead to higher risks for obesity, metabolic syndrome, type 2 diabetes, and cardiovascular disease, to name a few. Since HGH directly influences how your body metabolizes the food you eat, you will have more energy and begin to lose weight.
The best HGH for anti-aging is always going to be doctor-prescribed and supervised human growth hormone injections. Other body benefits of this treatment include improving eyesight, strengthening nails, and enhancing sexual desire and functions.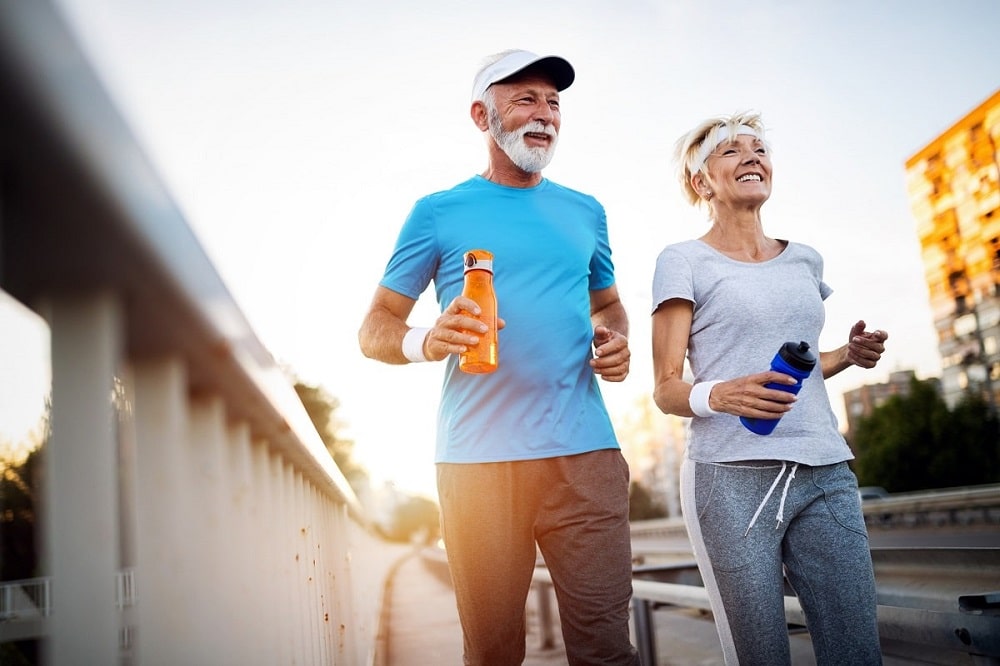 HGH Anti-Aging Benefits for the Brain
Your brain experiences age-related decline in many ways. Of course, as with the body, not everyone will suffer from the effects of growth hormone deficiency. The body has natural mechanisms to adjust to changing hormone levels. Unfortunately, that is not always what happens. HGH anti-aging results can impact areas that do not respond well to a decline in growth hormone levels.
When we discuss the prospect of HGH and anti-aging for the brain, we look at what happens to our thought processes as we age.
Below are some of the issues that adults experience:
Poor focus
Memory loss
Foggy-headedness
Impaired concentration
Reduced ability to perform mental calculations
Slower learning
Decreased cognitive functions
Depression
Anxiety
Stress
Mood swings
Poor sleep, insomnia
Diminished quality of life and outlook for the future
Thanks to the HGH benefits for anti-aging, the above issues all reap tremendous rewards. You can expect better focus, sleep, energy, memory, and mental performance. Emotional well-being and quality of life will improve.
How Do I Contact HGH Anti-Aging Doctors?
Be careful when searching for HGH anti-aging doctors. Some of these practitioners take it further by recommending vitamin supplements, diets, or other treatments that you may not need.
To get the best growth hormone for anti-aging purposes that will improve your health, immunity, and physiological functions, you want to contact a doctor specializing in hormone replacement therapy (HRT). An experienced HRT physician will not try to sell you on other treatments, especially not until at least three or four months down the road. You want to see how well your body responds to HGH therapy because that will likely take care of your concerns. Why undergo a facelift or liposuction that you may not need in a few months?
To learn more about the HGH benefits for anti-aging, please contact our hormone clinic. Consultations are confidential and free of charge.